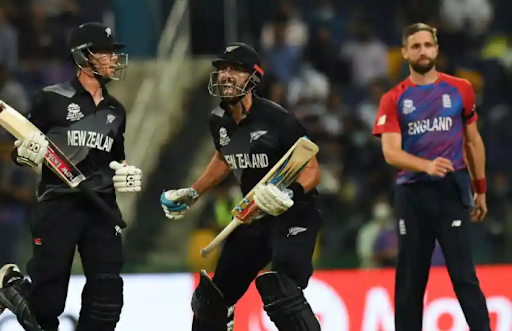 Eoin Morgan was devastated by the loss of England
Eoin Morgan was devastated by the loss of England
November 11, 2021  Authorbaji88
Eoin Morgan claimed his England team was disappointed after losing a dramatic and razor-thin T20 World Cup semi-final to a New Zealand side propelled to success by Jimmy Neesham's explosive heroics.

The two nations have faced one other frequently in recent years – with England squeaking out New Zealand to win the 50-over World Cup in 2019 – and have become acquainted with each other's capabilities. But England was taken off guard by Neesham's striking skills at No 6 — he blasted three sixes on his route to 27 runs off 11 balls.

Morgan commented that they've played many games against Neesham, and he's never struck the ball that well against them. The captain said everything was OK until he entered the scene and that it was a great contribution in a high-pressure situation when the Kiwis needed it the most.

The 35-year-old said it is very difficult to accept being on the losing end of a close match and the team is very gutted and heartbroken. The captain stated that they bowled brilliantly and put on a good fight on a wicket that didn't particularly suit their batting style. He added they were on track until Neesham came into the picture.

In their 20 overs, England scored 166 for four, earning four sixes as their batters failed to hit the ball accurately.

Morgan explained that England has a lot of hitting talent, so the fact that the men didn't feel like they could clear the ropes due to the pitch's composition was a good sign that this wasn't coming on to the bat very well. He believes that continued until Neesham came to the field in the Black Caps' innings. The captain added that Neesham was perhaps the only player who came out and demonstrated the ability to hit the ball cleanly from the first pitch.

The game was decided in the 17th over of New Zealand's innings, which had two wides and two sixes and cost 23 runs, as England was bowled out.

England head coach – Chris Silverwood commented that sometimes you have to accept that someone is going to get you, and Neesham did just that.