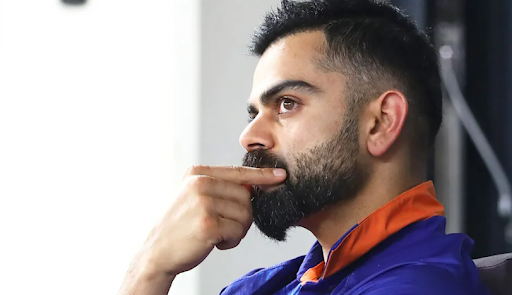 India's semi-final hope shattered by New Zealand defeating Afghanistan
India's semi-final hope shattered by New Zealand defeating Afghanistan
November 9, 2021  Authorbaji88
After the New Zealand team effortlessly crushed Afghanistan in Sunday's encounter at the Sheikh Zayed Stadium, the Indian cricket team was officially ineligible from the current T20 World Cup.

The significant New Zealand-Afghanistan game, which has India's fate entwined in it, sparked a meme frenzy on Twitter. Unfortunately, the situation on the field was quite the opposite. Anyone affiliated with the match, especially the Indian team, never took the notion of New Zealand losing to Afghanistan seriously.

The Black Caps batsmen made quick work of the target after keeping the Afghans to only 124 runs and marched into the quarterfinals alongside already-qualified Pakistan in Group 2. Virat Kohli's team was counting on Afghanistan to unsettle the highly regarded Kiwis, but it didn't turn out to be that way.

The Kiwis now have eight points after winning four of their five games. The Men in Blue, however, has lost both of their matches and can only score six points if they defeat Namibia. As the semi-finalists have been determined, the match will now be a meaningless game.

Kane Williamson and his teammates have performed admirably throughout the event. They came so near to beating Pakistan and lost the match in one Tim Southee sloppy over. They conquered India. Throughout the game, there was a laid-back vibe in the Kiwi squad. The reserve players were conversing with their coaching staff. In the dugout, Jimmy Neesham was seen grinning.

The Men in Blue's group-stage exit will serve as a wake-up call after being tipped as strong favourites heading into the T20 World Cup. They were embarrassed by their rival neighbour, Pakistan before being defeated by the Black Caps. These two losses have knocked them out of the competition.

Kohli's final game as captain of the Indian T20I team was Monday's encounter against Namibia since he indicated prior to the event that he would be stepping down after the World Cup. The squad has yet to win an ICC tournament in the timeframe while he is the captain.