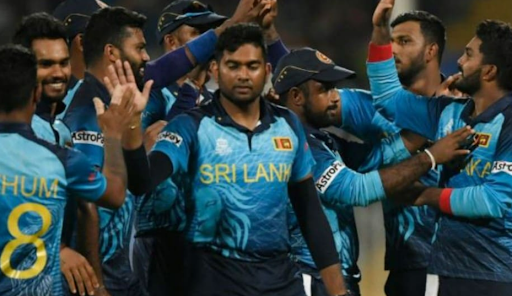 Sri Lanka captain response after the defeat of England
Sri Lanka captain response after the defeat of England
November 3, 2021  Authorbaji88
Dasun Shanaka, Sri Lanka's captain, was mindful that his team had lost its last two matches, to Australia and South Africa, consecutively, before facing England.

The Lankans began their tournament by defeating Bangladesh. They appeared to be strong in their composition, but they were outplayed by the competition's best teams.

In the World Cup, Sri Lanka has shown significantly more style and intensity than they did during the summer. Their execution has also improved, albeit it is important to note that it is far from ideal. After scoring a respectable total against Australia, they bowled and fielded poorly.

After that, the Lankans faced England, with captain Shanaka winning the toss and opting to bowl first. Effortlessly, Jos Buttler cleaned out the Sri Lankan bowling threat. Sri Lanka was defeated by a margin of 26 runs. They have already lost three consecutive matches, and this is their fourth defeat. Sri Lanka defeated Bangladesh in the first game but lost to the other nations.

At the post-match presentation, team captain Dasun Shanaka expressed his disappointment at the squad's loss. He commented that in the first ten overs of the game, their bowlers have been excellent. However, he added, towards the end of the match has been a worry to them. The Sri Lankan captain looked optimistic and said that this is their very first World Cup for most players; as they gain more experience, they will perform better.

Furthermore, he added, they expected moisture to play a significant role in the second half. They lost the game due to the fact that they kept losing wickets at regular intervals. He also praised Morgan and Buttler for doing well and showing their maturity and skill on the field.

Jos Buttler (101) and Eoin Morgan (40) put on a 112-run partnership for the fourth wicket, helping England to a remarkable finish. Eoin Morgan has now overtaken Afghanistan's Asghar Afghan as the most accomplished T20I captain in terms of wins with this victory. Morgan has now taken England to a total of 43 wins.

Sri Lanka will face West Indies on 4th November.