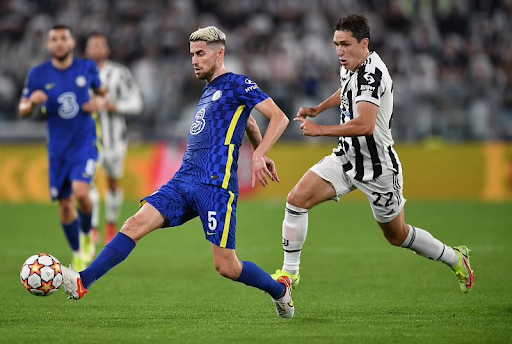 Chelsea slip to 1-0 defeat against Juventus in the Champions League
Chelsea slip to 1-0 defeat against Juventus in the Champions League
October 4, 2021  Authorbaji88
On Wednesday, the Premier League giants Chelsea's ended in a 1-0 defeat against Juventus in Champions League Group H. The Blues, who were playing in Turin away from home, were defeated by Federico Chiesa's goal 10 seconds into the second half.

During the first few minutes of the game, both Chelsea and Juventus were a bit wasteful in possession. It wasn't difficult to see how the pattern was developing on the pitch, though. While Chelsea relished the opportunity to get on the ball, Juventus were content to stay back and try to catch the visitors off guard.

Chiesa, in particular, was terrific in his pressing and sent a strong message to Chelsea with a first-half shot that went just wide of the target. Despite having the majority of possession, Thomas Tuchel's team could not generate a spark in the final third.

The teams were understandably inseparable throughout the build-up to the much-anticipated Champions League showdown. Chiesa's first-time volley found the back of the net after Federico Bernardeschi slipped the ball into his path. On the other hand, Chelsea was caught off guard early on when Juventus started the second half.

The Bianconeri were ecstatic in front of their home crowd, but Chelsea, the reigning Champions League champions, were stunned. The early goal drove Chelsea to work hard for an equalizer, instilling a sense of urgency to avoid losing.

Chelsea's displeasure with signing a club record grew when Romelu Lukaku failed to strike the target twice late in the second half. Juventus hung on heroically for three important points, with Kai Havertz also flashing a header over the crossbar.

Juventus went to the top of Group H in the Champions League after the victory, having won two games in a row. On the other hand, Chelsea is still in second place despite being level on points with third-placed Zenit, whom the Blues defeated in the first match.