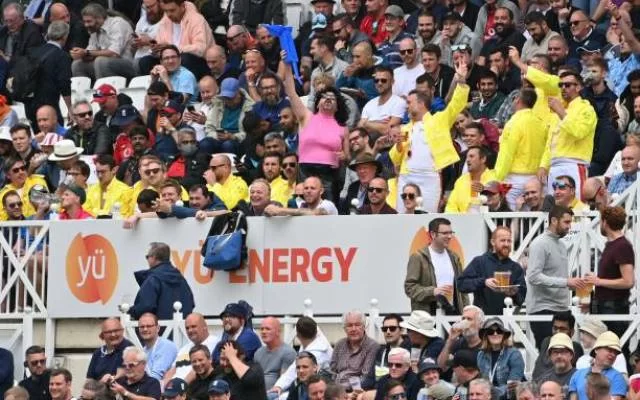 England fans throw racist comments towards Indian cricketers
England fans throw racist comments towards Indian cricketers
August 10, 2021  Authorbaji88
During the 2020-21 season, India's tour of Australia was marred by controversy. Mohammed Siraj and a few other Indian cricketers who faced racial slurs throughout the game drew much attention. Even the spectators who were escorted out of the stadium were subjected to the action. Team India is currently on tour in England, where they are playing a five-match Test series.

After playing a good shot, bringing up a wicket, or reaching a milestone, the cricket crowd in the country is known to be exceedingly appreciative of the opponent. Racism incidents in England's stadiums have never been reported. However, it occurred during the first Test match between England and India in Nottingham, as disclosed by a British Indian female witness.

The fan recounted the incident on Reddit, claiming that English spectators were regularly screaming abuse and racial slurs at Indian cricketers. After losing the DRS, India's fast bowler Mohammed Shami was dubbed "Sh**ty Shami," while skipper Virat Kohli was dubbed "wanker Kohli." According to the supporter, the visiting team members were also dubbed lazy and cheaters.

The fan went on to say that when one of the ladies begged the English fans to stop making aggressive gestures and using foul language, she was asked about her nationality. When those above interfered and begged them to respect each other, the home supporters told her to "get back to India."

She immediately informed the steward about the problem, and the ground crew was fast to respond. They took the man off the ground who had advised the 31-year-old woman to return to India. The lady and her family were then transferred to a stand with more Indian fans. Still, a small group of English fans remained screaming "Delta" about the COVID-19 variation, which was previously referred to as the "Indian variant."

This is a surprising event because the England and Wales Cricket Board (ECB) has been trying to raise awareness about racism since last year or thereabouts, taking a knee during the West Indies series when cricket resumed after the COVID-19 hiatus.