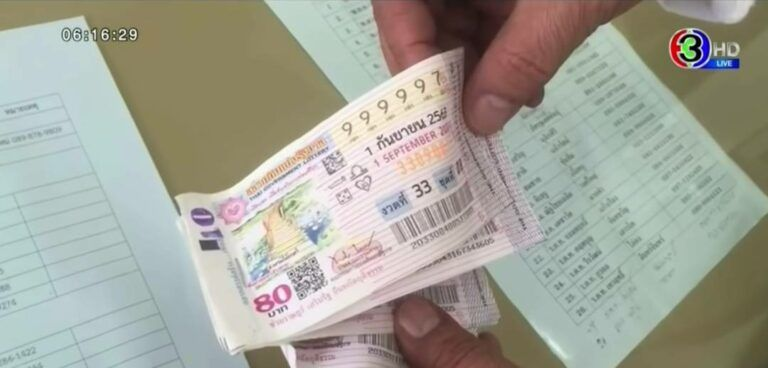 Odd number won 6 million baht jackpot
Odd number won 6 million baht jackpot
July 13, 2021  Authorbaji88
It's enough to make a Thai gambler go insane. In Tuesday's bi-monthly Thai lottery, an unusual number won the 6 million baht jackpot. The winning ticket number was '999997,' and Thai internet users are ecstatic! When choosing a lucky number, people rarely select a ticket that contains so many recurring numbers.

However, Nattaya Thongson, 52, of Surat Thani, purchased two tickets with the exact number, claiming that she was only looking for access with the final two digits 97.

In Thailand, the lottery is approached very differently than in Western countries. According to the Pattaya News, Thais use a variety of superstitious methods to choose a lucky number. According to Pattaya News, some people claim to communicate with spirits while others pray.

Some people collect numbers from everyday events, such as childbirth. After a baby is born in a car, many people rush to buy lottery tickets, noting the automobile's license plate number.

A baby with 12 fingers and 12 toes was born at a Chon Buri hospital last year. Witnesses to the birth said they planned to purchase lottery tickets related to the incident. Some speculated that they might find tickets with the number 24, representing the child's number of fingers and toes. They also stated that tickets with the car's license plate number, 2289, would be found.

A Central Thai couple won a total of 24 million baht a few months ago when four of their tickets were big winners. The wife claims she purchased tickets with the number 67, which represents her husband's age.

The Thai lottery is open to foreigners as well. Every month on the 1st and 16th, a draw is held.