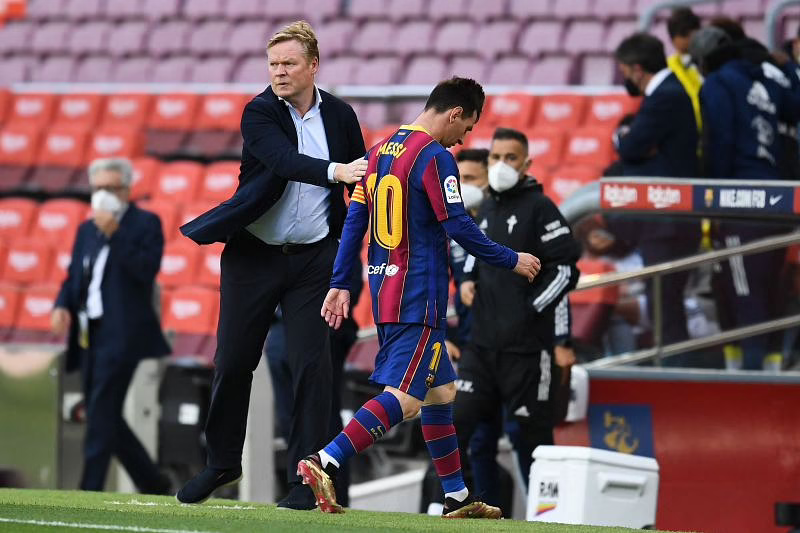 La Liga's salary cap might cause Barcelona lose Lionel Messi
La Liga's salary cap might cause Barcelona lose Lionel Messi
June 23, 2021  Authorbaji88
Barcelona could miss out on signing Lionel Messi for next season if they don't cut their pay cost, according to La Liga president Javier Tebas. Tebas expressed his hope that Barcelona will be able to keep Lionel Messi. However, because of the salary cap in La Liga, they would have to reduce their losses elsewhere.

Barcelona had the highest wage cost in La Liga before the global epidemic, at €671 million. The salary cap, however, is now set at €382.7 million under the new rules. This could make it impossible for the Catalan giants to sign Messi, whose most recent agreement was for well over €500 million.

Tebas, on the other hand, believes that if Barcelona can restructure its finances, it will be able to re-sign Lionel Messi. The Catalans are saddled with an enormous debt of €1.2 billion.

Barcelona president Joan Laporta is sure that Lionel Messi will remain at the club shortly. However, to balance the books, the Catalan giants will have to sell some of its periphery players.

That is the one thing Barcelona has failed to achieve. Miralem Pjanic, Martin Braithwaite, Samuel Umtiti, and Philippe Coutinho are among the club players still trying to trade. These players earn a lot of money yet have little impact on the first team. After signing Eric Garcia, Sergio Aguero, and Memphis Depay this summer, the wage bill has already risen.

Despite the addition of new players, Messi's contract remains the most critical issue for Barcelona this summer. Goldman Sachs has agreed to lend the club €525 million to help stabilize the club's finances. Barcelona will have to pay back the loan in 15 years at a 3% interest rate.

According to sources, Messi wants a two-year contract with Barcelona, which would keep him at the club until 2023.