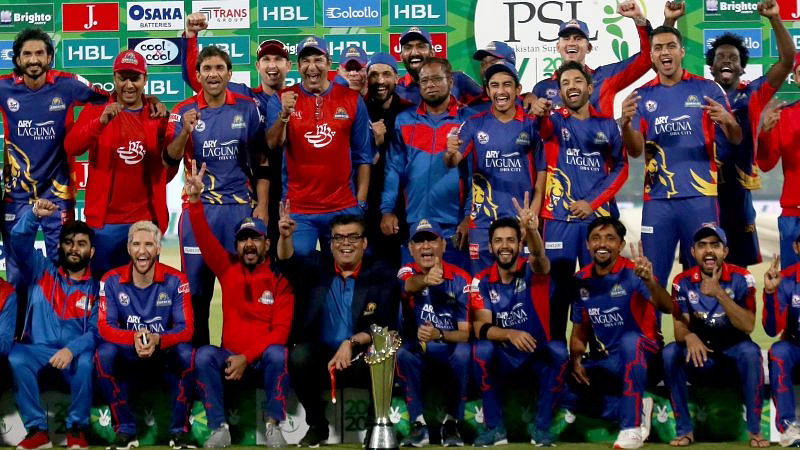 PSL 2021 is set to be a massive success for a variety of reasons
PSL 2021 is set to be a massive success for a variety of reasons
June 1, 2021  Authorbaji88
In the first week of June, the Pakistan Super League (PSL 2021) will continue in Abu Dhabi. After the Pakistan Cricket Board (PCB) failed to acquire several necessary exemptions from the Abu Dhabi authorities, the tournament's future appeared bleak.

However, things changed dramatically within 24 hours, and the organizers could secure the necessary exemptions and approvals. Before flying out to Abu Dhabi on Thursday, May 27, the cricketers took three COVID-19 tests and were quarantined in Lahore and Karachi.

Even though the PSL has lost numerous international cricketers due to international obligations, the six clubs have found worthy substitutes. In addition, renowned all-rounder Shahid Afridi and youthful fast-bowler Naseem Shah will be absent from the event due to violations of COVID-19 protocols.

In terms of net run-rate, the Karachi Kings now lead the points table. Peshawar Zalmi and Islamabad United are tied for second place after five and four games, respectively.

PSL 2021's comeback will signal the conclusion of a much-needed respite for Pakistani cricketers. Their most recent appearance was in a bilateral series against Zimbabwe, which ended on May 10.

When the league resumes, the players will be fresh and ready to give it their all, which will boost the tournament's standards.

Rashid Khan, Jack Wildermuth, and Shimron Hetmyer, who are among the most sought-after cricketers in T20 competitions worldwide, have signed with each of the six organizations.

The acquisition of these players will also improve the level of competitiveness in the PSL 2021 season. Young Pakistani cricketers like Mohammad Imran (Peshawar Zalmi), Ahmed Danyal (Lahore Qalandars), Saim Ayub (Quetta Gladiators), Zeeshan Zameer (Islamabad United), and Sohaibullah (Multan Sultans) will benefit from this.

With an average score of 165, the surface at Sheikh Zayed Stadium in Abu Dhabi has suited batters. Although spinners have been used on a few occasions, the hitters have controlled the wickets, which is understandable given the venue's small size.

The tournament promises to live up to the fans' expectations, with plenty of runs likely to be scored. Andre Russell, David Miller, and Shimron Hetmyer, among others, are likely to have a field day on these fields, ensuring that PSL 2021 is a tremendous success.